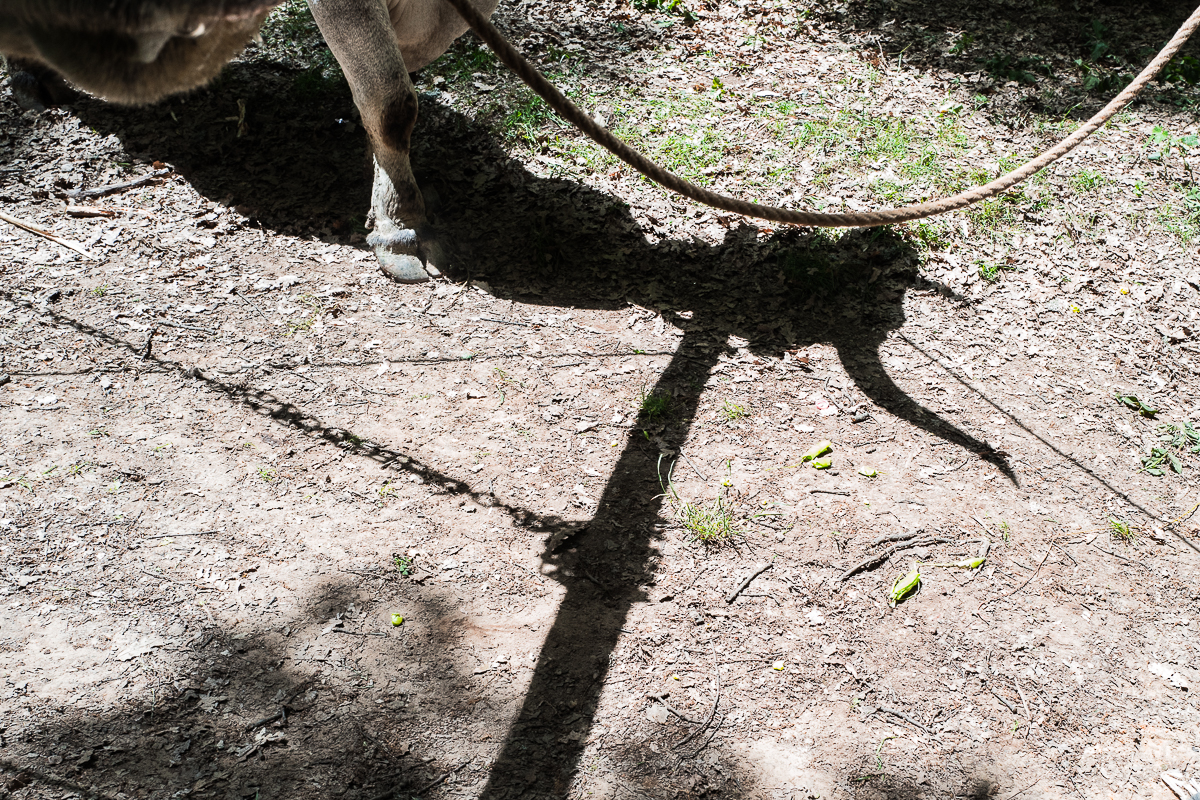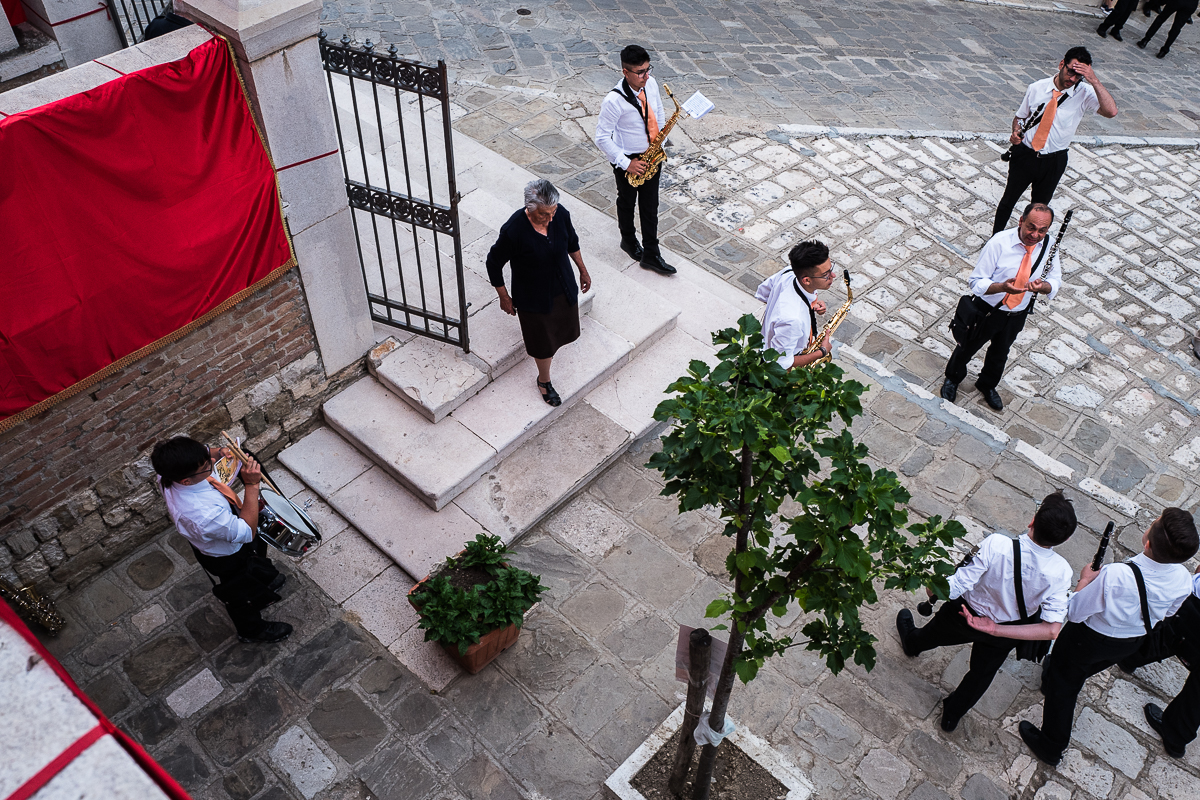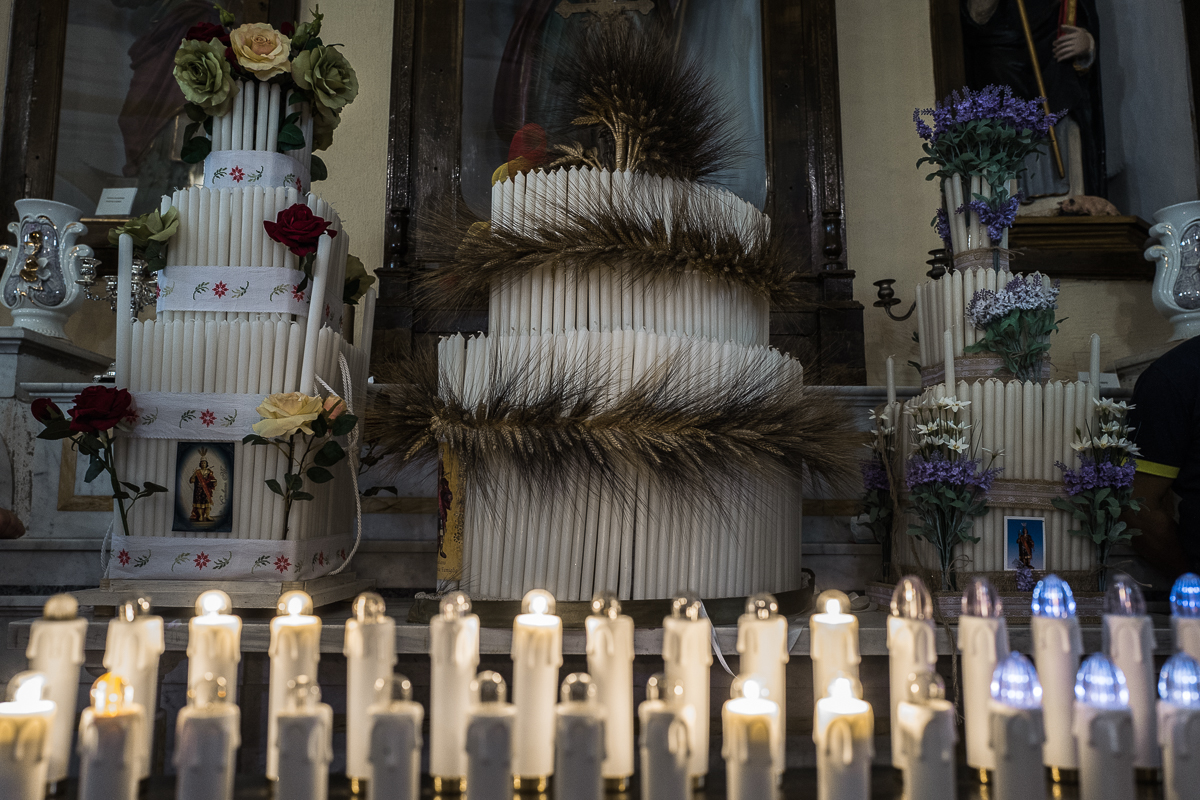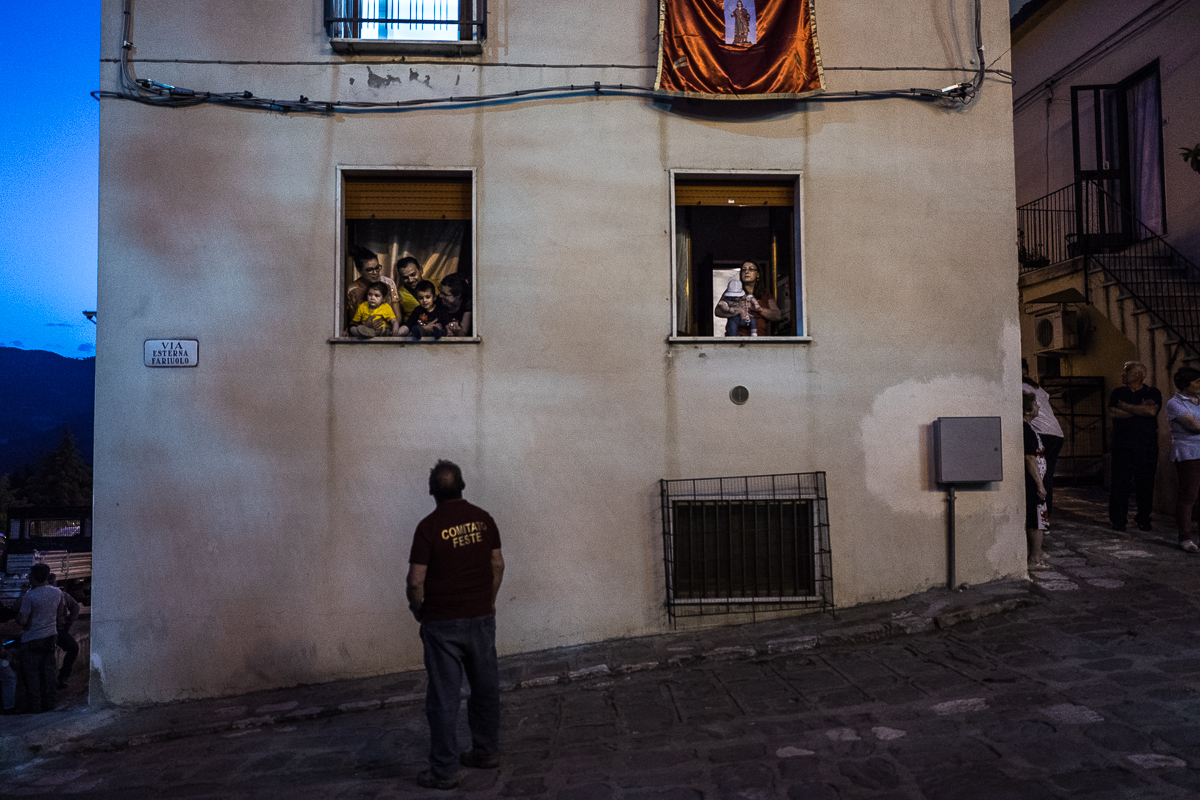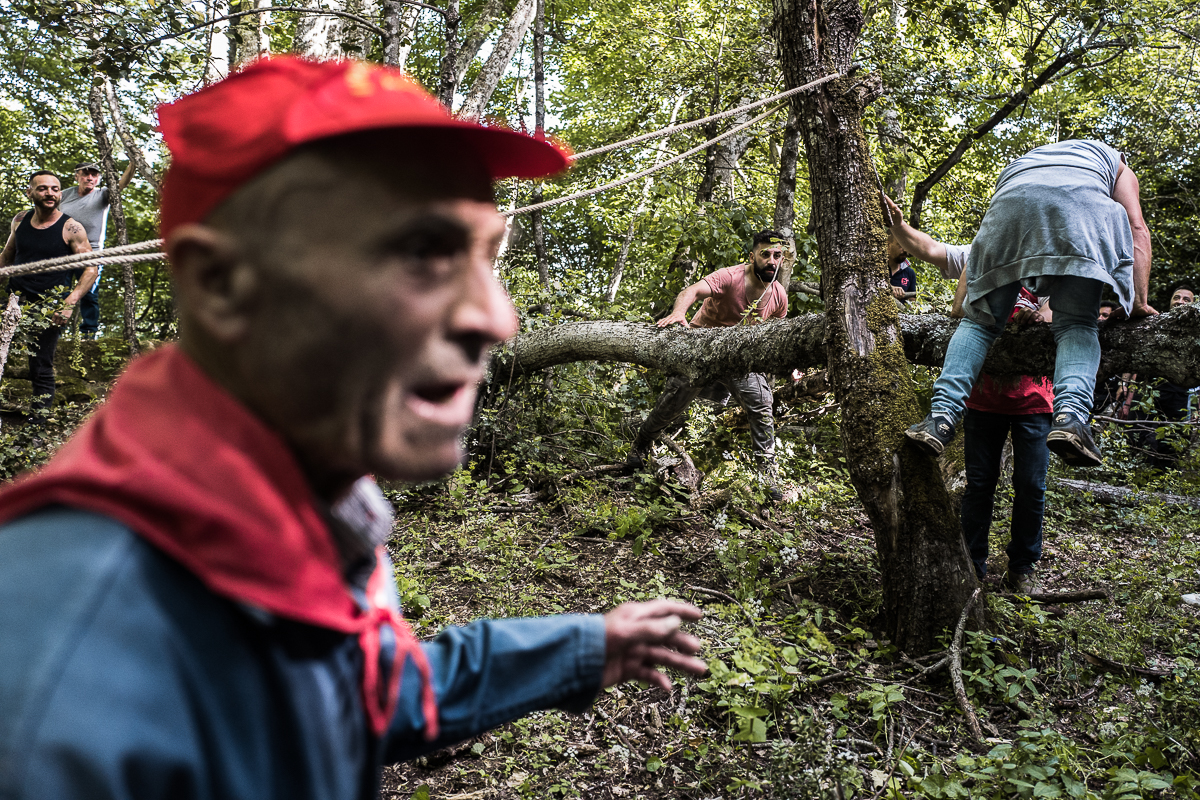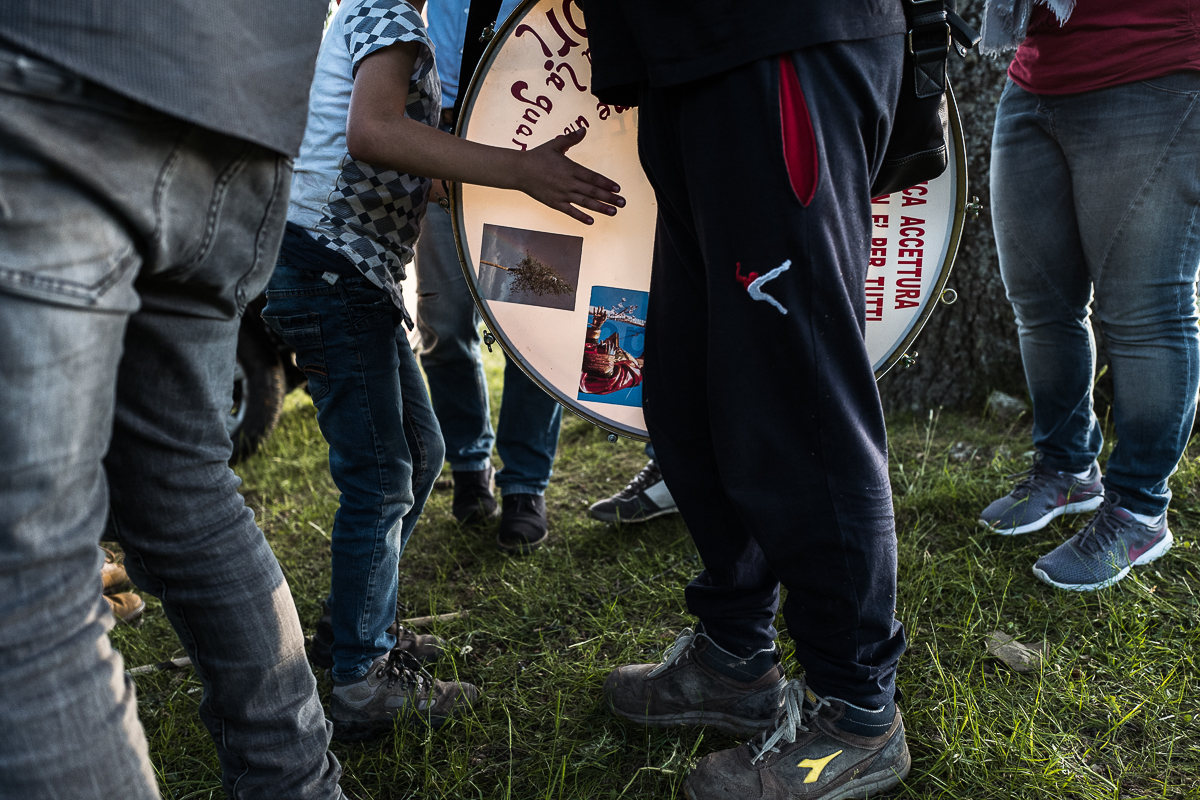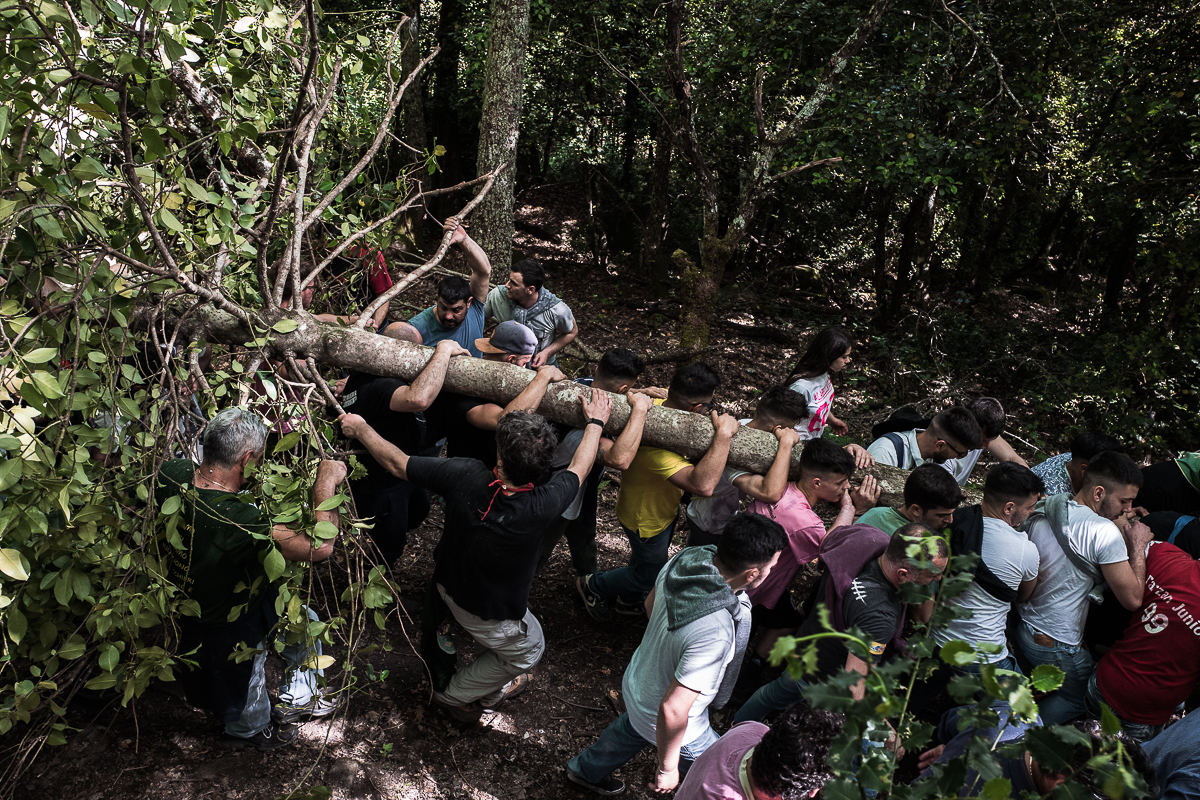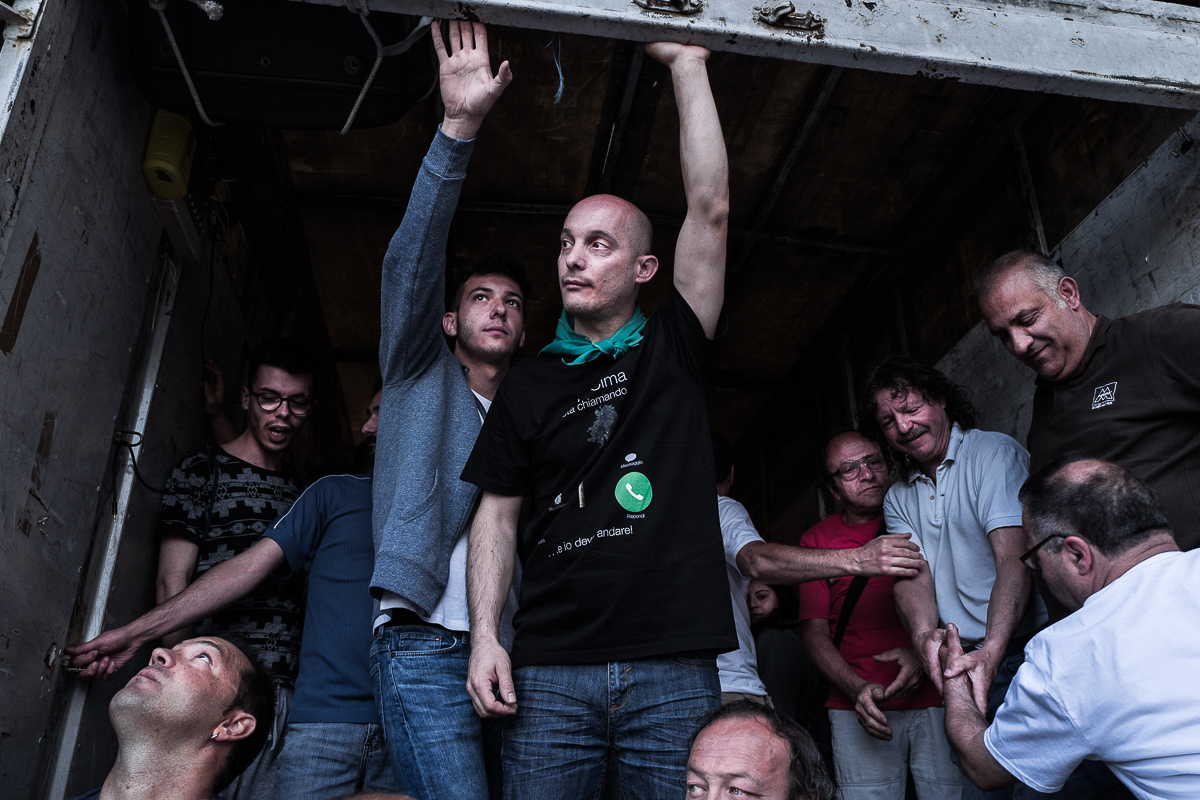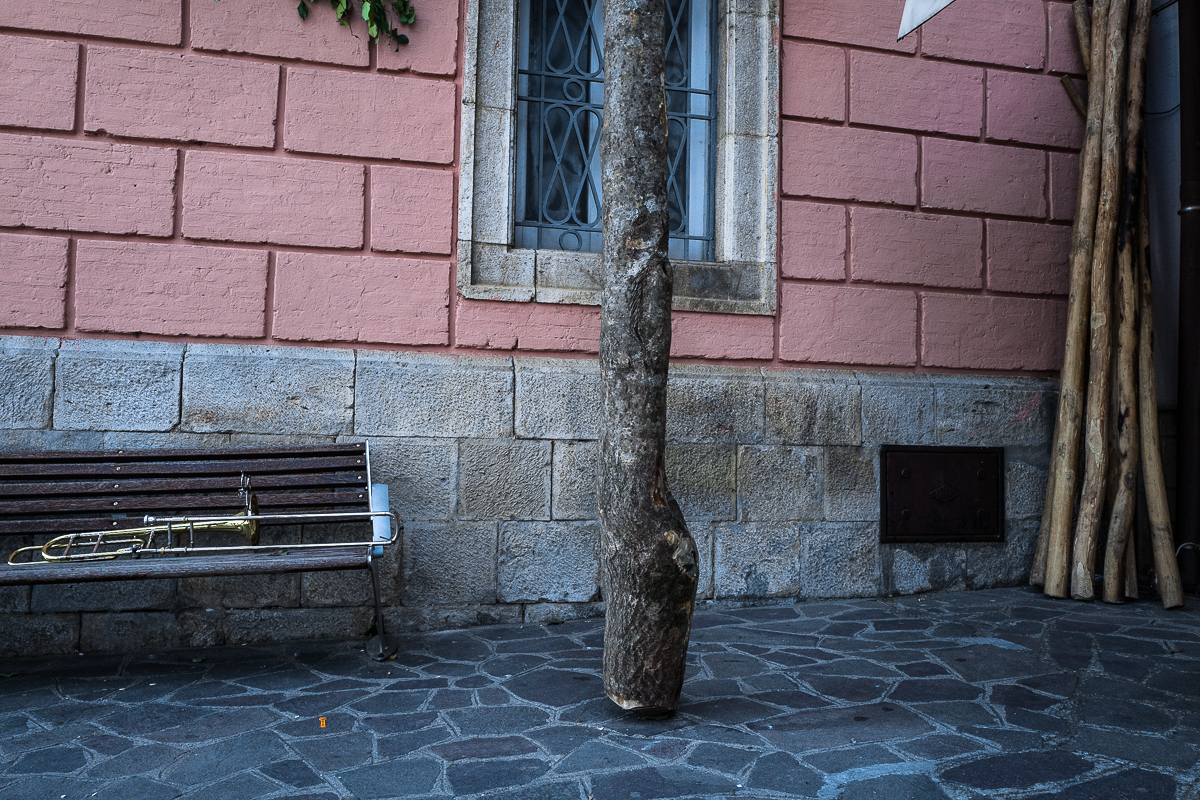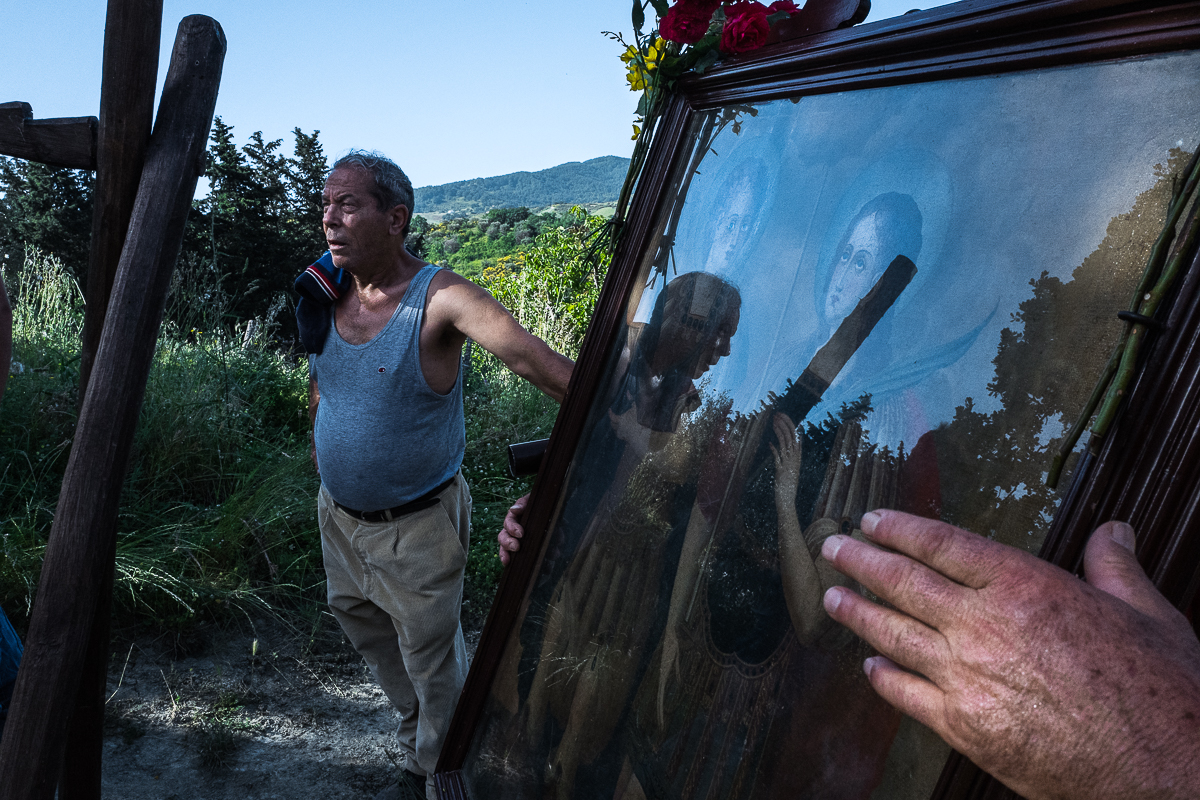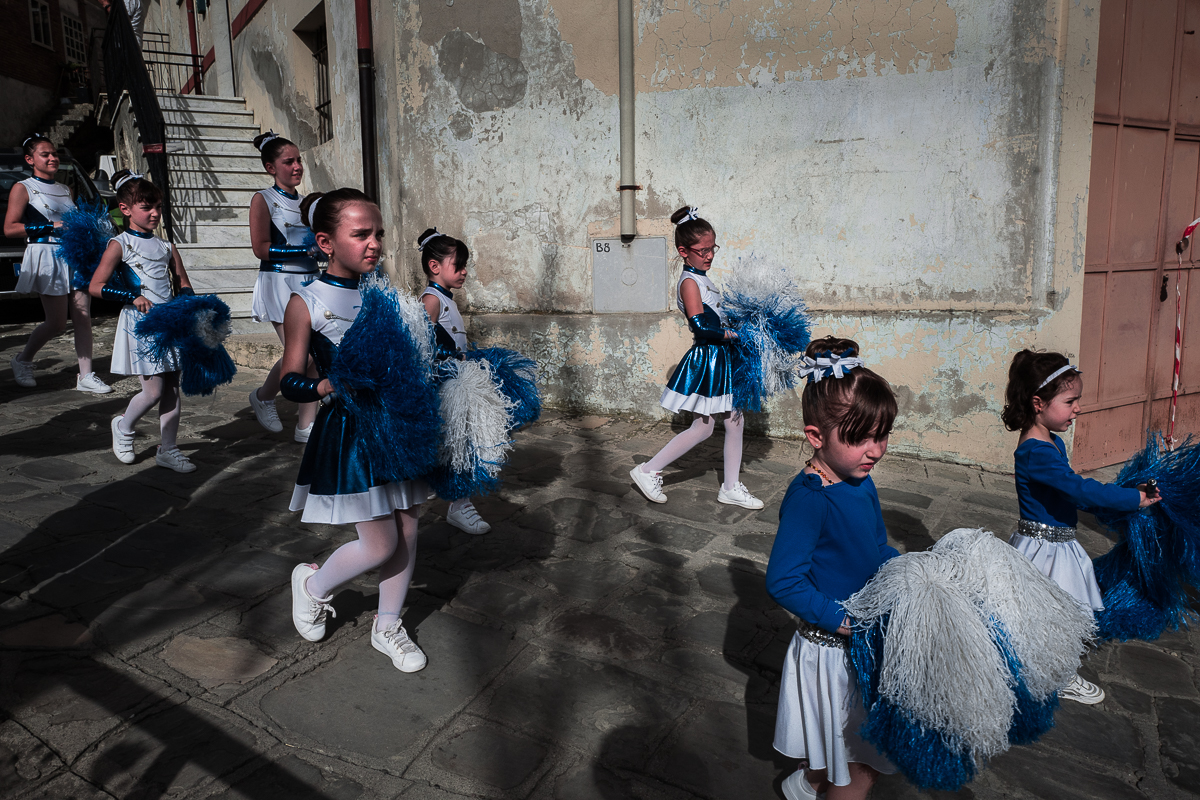 EN
ACCETTURA
Stories of men, trees and ties. Stories of ancient rites, both pagan and religious telling of a marriage between a oak and a holly, blessed by Saint Giuliano, the patron of Accettura. Once upon a time there used to be a big calebration in the days of petecost in this village , at the foot of the Little Lucanian Dolomites in the province of Matera. This ancient tradition is still alive: emigrants return home and 1.800 souls of the village increase tenfold for the occasion.
In is a Feast of May (or May of San Giuliano) an archaic rite lasting six days – the heart of the celebration which, however, lasts much longer –and which is both sacrifice (of trees) and rebirth (of nature), rite of passage of seasons and men. And between pairs of oxen dragging logs down from the mountain; young people carrying on their shoulders, for a whole day, the newly cut holly bride, between banquets on the grass and liters of wine; between processions of paintings, saints and cente, the large and heavy devotional sculptures, made up of candles that women wear on their heads to ask for grace, history is fulfilled, May rises, symbol of collective identity and perpetual return.
IT
ACCETTURA
Storie di uomini, di alberi e di legami. Storie di riti antichissimi insieme pagani e religiosi che raccontano di un matrimonio tra un cerro e un agrifoglio, benedetto da San Giuliano, il patrono di Accettura. C'era una volta, nel paese alle pendici delle Piccole Dolomiti lucane, in provincia di Matera, e c'è ancora: c'è una festa per la quale le 1800 anime del paese decuplicano ogni anno nei giorni di Pentecoste quando figli e nipoti emigrati tornano a casa.
E' la Festa del Maggio (o Maggio di San Giuliano), un rito arcaico cadenzato in sei giorni – il cuore della celebrazione che però dura molto più a lungo – e che è insieme sacrificio (degli alberi) e rinascita (della natura), rito di passaggio di stagioni e di uomini.
E tra coppie di buoi che trascinano tronchi giù dalla montagna; giovani che trasportano a spalla, per un'intera giornata, la sposa-agrifoglio appena tagliata, tra banchetti sull'erba e litri di vino; tra processioni di quadri, santi e cente, le sculture devozionali, composte di candele che le donne portano in testa per chiedere la grazia, la storia si compie: il Maggio si alza, sposalizio e cuccagna, simbolo di identità collettiva e di perpetuo ritorno.